Local Roof Repair Contractor in Duluth, Dacula, Cumming, and nearby in Georgia
Your Trusted Company for Expert Roof Repair Services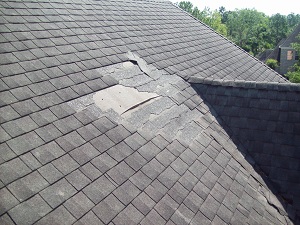 Back to normal. Our expert roof repair services will keep your home safe and dry.
Your roof is what protects your Duluth home from the elements, which is why it's essential to ensure it remains in good condition. There are a number of outside forces that can damage your roof and lessen its integrity, potentially even causing the need for full replacement.
Luckily, Duluth's experienced roofing contractors at Housworth Construction are here to help you if you have any roof repair needs. Whether you have a minor roof leak, major storm damage, or anything in between, we have the quality materials and skilled craftsmanship you need to get your Duluth roof restored to working condition quickly and effectively.
If you have any roof repair needs in Greater Atlanta or the nearby areas, call us today or click below to get a free estimate!
Customer Reviews
By Charles T.
Hoschton, GA

"Professional and thorough. Helpful and customer-first attitude."

"Your Reps (Darren and Eric) are very nice, kind and knowledgeable also..."

By Dawn
Lawrenceville, GA

"Richard Anderson is the Housworth rep who came to my house and provided..."

"Luis worked hard to accommodate my many requests, and we appreciated the..."

"They came out the day after I called to make an appointment, were very..."

"After having multiple companies out to look at our chimney leak, choosing..."

"Housworth is a wonderful company to work with. The owner was very..."

"This was our second wonderful experience with Housworth Construction. They..."

"Richard is very knowledgeable and helps you understand the process. Have..."

"I had a small area on my roof where the shingles were sliding out of..."

"Housworth professionally covered holes in my roof with tarp within an hour..."

"Please pass this along. I was very impressed with John. He was on time and..."

"Housworth has done several jobs for us over the years. Roofing, exterior..."

"I am in the process of selling my home and following an inspection, it was..."

"Housworth is the only company I have used over the last four years. They..."

"Honest, reliable and trustworthy company. Extremely knowledgeable about..."

"The guys did a great job with the work that I requested. They arrived on..."

"Richard and his team were the best. They were professional and did a great..."

"On time, reasonable prices, EXCELLENT customer service. I recommend for..."

"I had some minor roof leaks and had several companies inspect and offer..."

"I had problems with the roof around the dormer leaking and also causing..."

"Our roof was replaced by another roofing company 2 years ago and it leaks..."

"Our RFQ was provided by Richard (VP). The written quote was emailed and we..."

"Housworth came by and did a great job on my house. Rick (one of the..."

"I contacted Housworth because of their rating on Kudzu. The staff was..."

"I needed two chimneys repaired and the roofing around. Shannon Titshaw and..."

"I needed a roofing job and some minor repairs. They were done quickly,..."

"I had the pleasure to work with Richard, and he took time to answer all my..."

"We needed our roof replaced due to storm damage. Eugene went above and..."

"We needed a very small roof repair done, and Eugene came out and looked at..."
Proper roof maintenance protects your home
The best way to preserve the life of your roof is through consistent maintenance and by making spot repairs as necessary. By monitoring the condition of your roof, you can help prevent small issues -- such as a few damaged shingles -- from turning into a big one, like a major leak. When you call us for roof repairs, we'll not only ensure that your roof is in good working condition, but we will check flashing, skylights, and gutters to ensure that there aren't any problems.
Of course, even the most well maintained roofs can still be subjected to damage from severe weather. Even if you don't see significant damage, it's a good idea to get your Duluth home's roof inspected after any major storm. This helps to ensure that everything is in order and you don't need major repairs or full roof replacement.
Repairs for every Roofing Problem you Face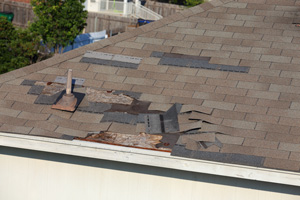 Protect your roof. Don't wait until a small problem becomes expensive damage.
No matter what roofing problem you have in your Duluth home, we have you covered. Our roof repair services include:
Repair of damaged shingles or other roofing materials
Roof leak repair
Wind, hail, and storm damage
Wood rot repair
Our expert technicians will provide you with a thorough roof inspection to identify any roofing problems you have, then work with you to find the ideal solution for your Duluth home.
Quality Repairs for a Quality Roof with your Duluth Roofing Contractor
Don't take any chances with the condition of your roof. The experienced professionals at Housworth Construction can handle all your roof repair and maintenance needs with fast, effective service and high quality products and workmanship.
We offer free estimates on all our work, so don't hesitate to call us for all your roofing needs in Suwanee, Alpharetta, Duluth, Lawrenceville, Canton, Cumming, Marietta, Lilburn, Dacula and throughout the surrounding areas.