Professional Painting Services in Johns Creek, Cumming, Alpharetta & Surrounding Areas
Beautiful, lasting paint options in Greater Atlanta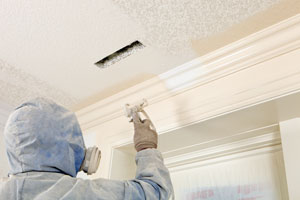 With the help of our professionals, a few coats of paint can enhance the look of your home.
Painting can be the main ingredient in a room makeover. In other cases, painting is the final step in a major remodeling project that may involve new cabinetry and countertops for a kitchen or master bathroom. Still other times, painting is done to cover smoke damage or to put finish coats on the wallboard and trim in a new addition.
In all cases, painting is a skill that is easy to do poorly and difficult to do well. That's why it's best to call in an experienced painting contractor when you're aiming for topnotch results. Here in Alpharetta, Housworth Construction provides expert painting services inside and outside the house.
If you're in need of painting services anywhere in your home, contact our company today for an estimate at no cost! We offer professional residential paint services in Cumming, Alpharetta, Johns Creek and the surrounding Georgia area.
Our paint experts are attentive, thorough and fair
Here's what you can expect when you deal with the painting professionals at Housworth Construction:
Free estimates & fair prices. We provide free estimates for all painting services. While we can't promise to be the lowest bidder for your paint project, we can promise to provide the best value –a professional paint job for a fair price.
Property protection. Inside the house, we totally protect floors, furniture and countertop surfaces –anything and everything you don't want to paint! The same goes outside the house when we paint siding, exterior doors and trim. Whether you need interior painting or exterior painting, you can trust our professional painters here in Alpharetta for quality results and complete cleanup.
Thorough surface preparation. Bargain-priced painting contractors often forget that "surface prep is the most important step" in any paint job. We take extra time and trouble to clean and prep surfaces before we begin to brush on finish. Good surface prep means that the paint job will look good and last long.
Expert finish selection. It's not easy to stay up to date on the latest developments in paint technology, but it's important. When you deal with Housworth Construction, you can be sure that we're using the primers, finish coats and paint additives that are best suited to your particular application.
Let's start painting project on your Alpharetta home today
You can count on the professionals at Housworth Construction to deliver beautiful results in a timely manner. Call us at 1-855-772-9178 or fill out the online form for a free estimate for any of our interior or exterior painting solutions. Our home improvement services are available in Johns Creek, Cumming, Alpharetta, Duluth, Suwanee, Roswell, Milton, Peachtree Corners, Berkley Lake, Buford and nearby.
Looking for a price? Get a no cost, no obligation free estimate.