Pella® Replacement Windows in Greater Atlanta
Upgrade your home with premium Pella® window installation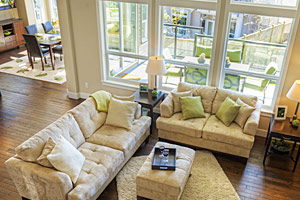 Affordable remodeling. Window replacement is a cost-effective way to give your home a fresh look.
Here at Housworth Construction we can provide the quality installation that quality windows need. We provide a variety of Pella® window options in a wide range of materials and styles. When you work with Housworth Construction you can count on careful installation, attention to detail, and top-notch window products.
Are you interested in installing beautiful replacement windows from Pella® in your home? Contact us online today or give us a call at 1-855-772-9178 to schedule your free estimate! We proudly serve Duluth, Alpharetta, Suwanee, and the surrounding area in Georgia.
What is Pella®?
Pella is a major windows manufacturer that has been in business since 1925. For close to a century they have been a leading force in the window industry and they still provide some of the best windows available on the market today.
Window Options
As a leading window manufacturer, Pella® offers a wide variety of window types and materials. Most notably Pella® offers wood, vinyl, and fiberglass designs for every budget.
Some of these series of windows include:
Wood:

Architect Series: These windows belong to one of two categories: traditional or contemporary. Traditional windows boast many options including unique shapes, sizes grille patterns, exterior colors, energy efficient options like Low-E triple pane glass, and more. Contemporary windows boast minimalist hardware, modern finishes, and a square grille profile.
Designer Series: Designer Series windows use triple-pane glass to provide exceptional energy efficiency and snap-in between-the-glass blinds and shades which are easy to change. They also use Pella®'s Insynctive® technology
Pella® 450 Series: This series features some of the most popular designs, styles, and features of Pella®. They offer exceptional energy efficiency and wood craftsmanship

Vinyl

350 Series: This series of windows boasts improved durability and strength over traditional vinyl windows. They are also 54%-83% more energy efficient by using triple-pane glass compared to most single pane windows.
250 Series: These windows boast an improved quality look over traditional vinyl and combine some of the most popular design features of Pella®. The 250 series products with triple-pane glass are also extremely energy efficient. In fact, they're 54%-77% more energy efficient than single-pane windows.
Encompass by Pella®: Designed to provide quality, easy-care vinyl window options at reasonable prices, these windows boast Pella®'s quality craftsmanship and offer options for every budget. They are also exceptionally energy efficient.

Fiberglass:

Impervia®: Impervia® windows are designed to provide near unmatched durability while imitating the look of a quality painted wood window. Besides being incredibly durable and attractive, these windows are also exceptionally energy efficient.
Get your Pella® windows and a quality installation today!
Do you need quality replacement windows? Housworth Construction can provide you with fantastic window options from leading manufacturers like Pella® and give you the quality installation that your windows deserve.
Give us a call today or contact us online to learn more! We offer free estimates for our window and door solutions in Duluth, Alpharetta, Suwanee, and throughout Greater Atlanta.
Looking for a price? Get a no cost, no obligation free estimate.