Shingle Roofing in Suwanee, Alpharetta and nearby Greater Atlanta
We offer a variety of residential shingle roof options in Georgia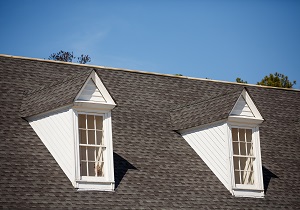 The preferred choice. Asphalt shingles are the most commonly used residential roofing material.
After making the decision to get a roof replacement, the next challenge that homeowners face is deciding what type of roofing material they want for their home. Modern technology has continuously evolved the roofing industry and led to the development of new materials to choose from. It can be overwhelming to decide what the best option for your home is, which is why Housworth Construction is here to help.
Shingle roofing is the most common and popular type of roofing, but there are several different options even within this category. Asphalt (also known as composite), wood, and slate are the traditional materials in this category.
We provide high quality products that will give your home a beautiful and durable roof no matter what material you choose. Call us today or click below to learn more about these roofing materials and get a free estimate on roof replacement!
Customer Reviews
"Housworth gave us a great price on the roof. They were very professional..."

By Sachin D.
Johns Creek, GA

"Eric Goldberg was great! He was always keeping in constant contact and..."

By Anshal N.
Johns Creek, GA

"The service provided by Eric Goldberg."

"All the teams - roofing, gutters and construction were here on time and..."

"We have used Housworth for two projects now. The first was well done, easy..."

"After getting approval for a new roof, I spoke to and received proposals..."

"Richard from Housworth came out today to assess my roof. He was very..."

"Had some roof damage and wanted to go ahead and replace the whole roof..."

"Houseworth has replaced my roof and painted the interior of my house..."

"I had my roof replaced by Housworth and could not be happier! We had a..."

"Housworth did an excellent job of replacing our roof. They were fast,..."

"I would highly recommend Housworth Roofing & Construction. I had a new..."

"We purchased a new roof and gutters from Houseworth. they started and..."

"The staff at Housworth are incredible. They provided us with a new roof,..."

"Two summers ago Housworth responded to a call from us for an estimate on..."

"Have used Housworth for several years for multiple projects from new roof,..."

"Richard and crew did a great job for a fair price. They were prompt, fast,..."

"I recently had a new roof installed and I must say I am very pleased with..."

"I needed a new roof due to wind & hail damage. I knew that several of my..."

"I had 5 estimates from roofing companies to replace my roof. Richard and..."

"Housworth Roofing and Construction installed a new roof and did some minor..."

"We contracted with Housworth Roofing and Construction, Inc for roofing and..."

"We took quotes from several roofing companies to replace our 30 year old..."

"Housworth just completed our new roof and we love it! We also had several..."

"Housworth did a wonderful,meticulous job of re-roofing, painting, and..."

"I recently had Housworth replace my roof and repaint the exterior of my..."

"Replacing a roof can be a very stressful undertaking. Richard and crew..."

"Housworth put a new GAF/ELK roof on our house last year which are..."

"I am pleased to say this company has its act together. My roof was started..."

"Housworth installed a new roof and gutters for my family. They started..."
Asphalt Shingles
Asphalt shingles are the most common and popular residential roofing material, as they offer excellent versatility, durability, and affordability. Modern asphalt shingles are a composite material that includes a fiberglass reinforcement to prevent tearing. Asphalt shingles are offered in three tab and architectural styles, each of which has some advantages:
Three tab shingles
Consistent shingle size
Less weight than architectural shingles
Lower cost
Architectural shingles
Various sizes and shapes create dimensional appearance
Thicker shingles are more durable
Generally help improve property value
Products
Owens Corning Roofing Options
Owens Corning offers a wide variety of shingle options, all of which meet the highest standards of quality, durability, and appearance. The three main categories are architectural, specialty, and traditional shingles. Architectural shingles are available in many lines, including TruDefinition Duration Shingles and Oakridge Shingles. Similarly, specialty shingles include Devonshire Shingles, Berkshire Collection Shingles, Duration Premium Cool Shingles, and TruDefinition Duration Storm Impact Resistant Shingles.
Benefits of Owens Corning shingles:
A variety of color choices
Energy efficient options
Extensive warranties
Strong and durable
As an added benefit, roof repair can be handled relatively easily with asphalt shingles. The roofing pros at Housworth Construction can help you decide what type of asphalt shingles are the best fit for your home depending on your needs and budget.
Get expert roofing services in Georgia
Choosing the right roofing material is essential if you are considering a roof replacement, and we can help you find the best option for your home. We provide high quality materials and expert installation, and you can count on receiving a beautiful, durable roof.
Call us today to get started with a free estimate in Alpharetta, Duluth, Suwanee, Lawrenceville, Canton, Cumming, Marietta, Lilburn, Dacula and the nearby areas!