Shower Design Ideas in Johns Creek, Duluth and Greater Atlanta
Our custom shower designs and installation will give you the perfect addition to your bathroom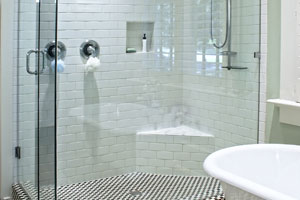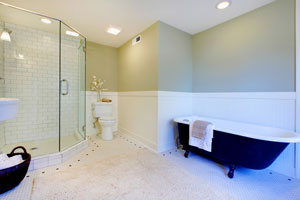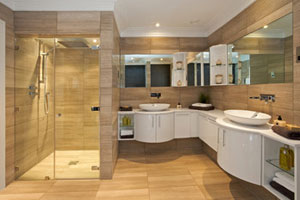 You use your shower every day. A good shower provides the brisk blast that wakes you up in the morning. It massages sore muscles after an exercise session. At the end of a long day, a good shower washes away the tension to help you relax and fall asleep. With such valuable functions, it's no wonder we put extra time and money into improving our shower experience.
If you're interested in upgrading your shower, Housworth Construction can help! We provide custom shower design and installation, and we can give you the perfect shower for your needs. Whether you want install a new shower as part of a larger bathroom remodel or simply want to upgrade the one you have, we're the local remodeling contractors for you.
If you're ready to improve your bathroom's function and appearance, give us a call today at 1-855-772-9178 or click below. We offer free estimates on all our work in Cumming, Alpharetta, Johns Creek and nearby!
Enjoy the benefits of a better shower
Any shower can provide the basics, but why not aim for a shower experience that provides more of everything? More relaxation, more convenience, better massaging action, more attractive surroundings, and other improvements will help you get the most out of your shower. Here are a few design ideas from Housworth Construction that will help you transform your shower into something special:
Surround yourself with something new: If your shower has old tile walls that are dull and marred by cracked mortar and mold stains, a new shower surround is in order. We install new tile and panel shower surrounds that look great and will last for years to come. Many of these options come with built-in shelves as well.
Refinishing brings new life: Replacing your shower is not the only option. If you're happy with your existing shower, refinishing the surface can completely transform the look of your bathroom.
Choose a modern showerhead: With many companies competing to produce the "ultimate" showerhead, there's no shortage of full-featured showerheads available. The highest-rated models offer a range of different spray patterns while still keeping the flow rate below 3 gpm to conserve water.
Consider converting a tub to a shower: If you have to shower in a bathtub, maybe it's time to convert your tub into a shower stall. We will remove the old tub, install a shower base in its place, and then install a new shower surround without having to demolish the walls around your tub, giving you a beautiful new look for your bathroom.
Improve safety and accessibility: For older folks, the tub-to-shower conversion mentioned above eliminates the strain and risk of stepping over a tub wall to get in and out of the shower. To take this theme farther, you can install heavy-duty grab bars in the shower and elsewhere in the bathroom. Also consider adding a chair or seat in the shower and a showerhead that can be positioned at different heights.
Add finishing touches: It's smart to treat accessorizing as a final bonus step. You can shop around for all the small things that can make your shower special -- from fog-free mirrors to chrome-plated wire holders for soap and shampoo, there's a multitude of great options for your shower.
Design your dream shower with Housworth Construction today!
If you want to design and install a custom shower as part of your bathroom remodeling project, give us a call today. We have expert solutions for all your needs, and we can give you the perfect bathroom for your home. We offer free estimates on all our work in Alpharetta, Johns Creek, Cumming, Roswell, Suwanee, Duluth, Peachtree Corners, Berkley Lake, Buford, Milton, and nearby areas in Georgia.
Looking for a price? Get a no cost, no obligation free estimate.